Name: Who Are You?
User: ???
Appearance: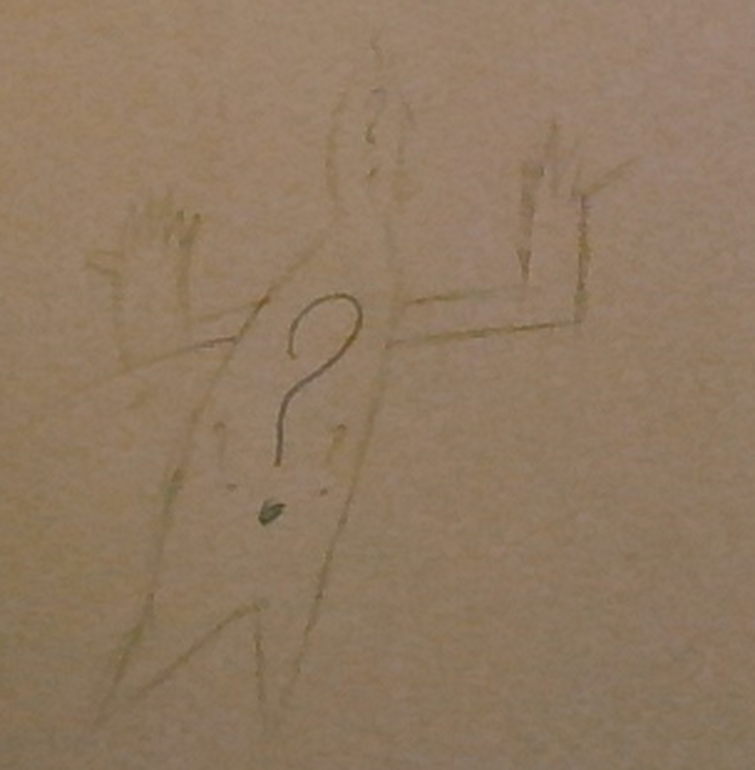 WAY appears to be a humanoid figure with short, triangular legs. As it seems, he doesn't have a face, but a question mark on his face. He seems to have 2 small question marks on his chest, along with a huge one in the middle.
Destructive Power: C-
Speed: C+
Durability: D+
Precision: B
Range: C-
Development Potential: B
Ability: Distraction Questions
WAY is able to play with the opponent's mind and memories and give the opponent questions that will distract them from a small level to a very high level, ranging from 1 to 4.
Level 1: Easy Questions
WAY is able to give the opponent simple questions, which distracts them only for 1 second or 2.
Level 2: Medium Questions
WAY will begin to give the opponent harder questions, now distracting the opponent for 4 or 5 seconds.
Level 3: Hard Questions
This is the second highest level, which is very dangerous. WAY will give the opponent very, very hard questions, which will lead to an 7-8 seconds distraction.
Level 4: Unsolvable Questions
This level has been unable to be reached yet. WAY will give the opponent unsolvable and questions that make no sense, but look like they do. This leads to a 11-12 seconds distraction, hence why this level is almost unreachable.
Also don't add this